Whether it's the pre-game ritual, talented players, or interesting twists and turns, football is one of the most popular sports globally for several reasons. People from different age groups watch the games and strive to keep the passion alive.
Major football leagues like the NFL are home to some of the best athletes in the world. Although their skills and talents vary as per player and position, they all collaborate to fight against their opponents and slay the field like a pro.
While it's an absolute treat to watch the world's best offense, defense, quarterbacks, and centers, the high speed and full contact of American football can also cause injuries during the game. Infact, traumatic injuries are more common than overuse injuries during NFL games.
Wondering about what are some other common injuries in football. If yes, then read through:
Knee Injuries
Knee injuries (or related injuries) are one of the most common injuries in NFL football that have been dominating the list since 2000. These injuries focus more on the anterior cruciate ligament (ACL) and posterior cruciate ligament (PCL).
In football, when a player puts too much strain on the knees or when it gets twisted or turned, sometimes ligaments get damaged. It can also occur due to direct contact with another player or some prior injury.
An example of a knee injury in NFL history is Tom Brady. Tom Brady, the iconic quarterback, suffered from an ACL tear when Chiefs safety Bernard Pollard rolled into his knee. He couldn't play the entire season but returned with a bang later.
Another example is Rob Gronkowski, who suffered a high-profile knee injury with torn ACL and MCL. However, he returned the next season to lead the Pats to the Super Bowl.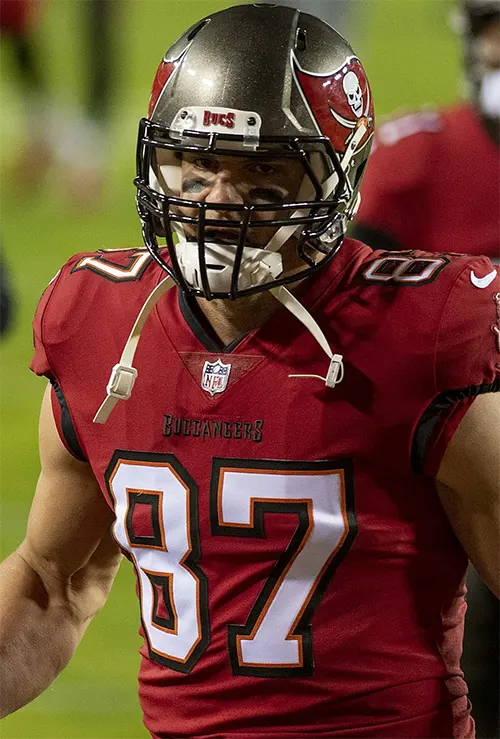 Foot and Ankle Injuries
Being a strenuous and fast-paced sport, there is no doubt that football players suffer from foot and ankle injuries quite often. An NFL player may suffer from such injuries while tackling the opponents or while jumping, running, or falling.
Some common foot and anchor injuries that players may face during football include turf toes, fractured bones, Achilles tendon tears, or ankle sprains. Although it's not preventable, a stretch routine could avoid muscle stress, and calf pulls. Similarly, stress fractures can be avoided by wearing proper shoes.
In 2008, E.J. Henderson suffered a gag-inducing broken leg in the '09 season. He missed 12 games because of the foot injury but returned to the field in the 2010 season after getting a titanium rod inserted in his leg.
Shoulder Injuries
Shoulder injuries commonly occur due to contact with other players or from repetitive throwing. Being a vulnerable point, shoulder injuries can occur due to falling on the ground too.
In most cases, NFL players encounter shoulder tendonitis, dislocation, separation, and cuff injuries. If the shoulder pain develops suddenly with a tearing sensation, it's likely a case of rotator cuff strains. The pain due to this condition can be severe and radiate to the arm.
Back in 2013, former American football wide receiver Plaxico Burress suffered from a torn rotator cuff during Steelers practice. Later, he underwent a surgery to repair the tear.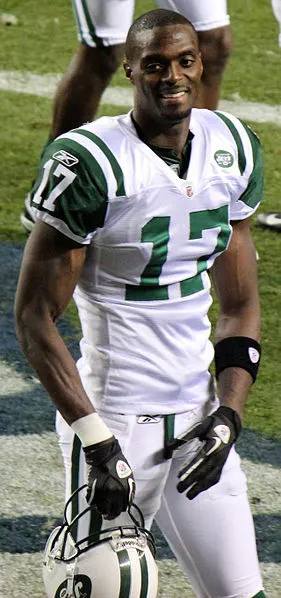 Concussions
Although NFL players wear helmets, there are certain situations where the players can suffer from traumatic head injuries and concussions. This usually occurs when the ball directly hits the players to cause a jerking motion and result in a concussion.
Players may suffer from symptoms like headache, dizziness, blurred vision, or confusion on encountering such situations. That's why it's always advised to the players to stop playing the game if they feel any of these symptoms after getting hit.
Some NFL players like Andre Waters, Mike Webster, and Junior Seau suffered from Chronic Traumatic Encephalopathy (CTE) and died due to the condition. However, NFL doctors say that there isn't any direct connection between NFL and CTE.
Hip Pointers
Hip pointers commonly occur in football players when they get a direct hit to the iliac crest or the greater trochanter. The player may feel intense pain and localized tenderness over that area. Normally, Hip pointers occur after a blunt force is applied to the bony prominence of the pelvis.
It happens when the player tackles the opponent or falls down on the ground. They may also feel a lack of mobility and strength in the hip area.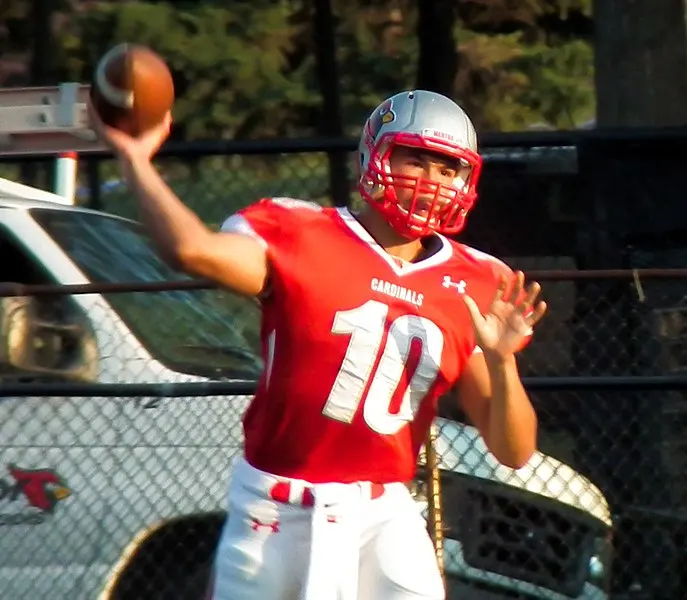 American football quarterback Mitch Trubisky suffered from a right hip pointer when playing against the Los Angeles Rams. He was hit by the opponent near the end of the first half of the game, after which he received treatment. However, his condition did not improve, and later, he got replaced by Chase Daniels.
Wrist and Hand Injuries
In football players, hand injuries occur when the soft tissues of the hand get affected. Among football players, the ones playing from the offense and defense are most likely to sustain hand injuries.
They may also suffer from scaphoid fracture, where the small bones in the wrist break after falling on an outstretched hand. It can also occur if the player hyperextends the wrist or puts all the weight on one palm.
In 2018, Phillip Lindsay suffered a wrist injury during the third quarter of Denver's 27-14 loss to the Oakland Raiders. Later, he was diagnosed with a scaphoid fracture and ligament damage that required a lengthy recovery. The Denver Broncos had to finish the season without running back Lindsay due to the same.
That's it. These were some of the most common football injuries of all time.